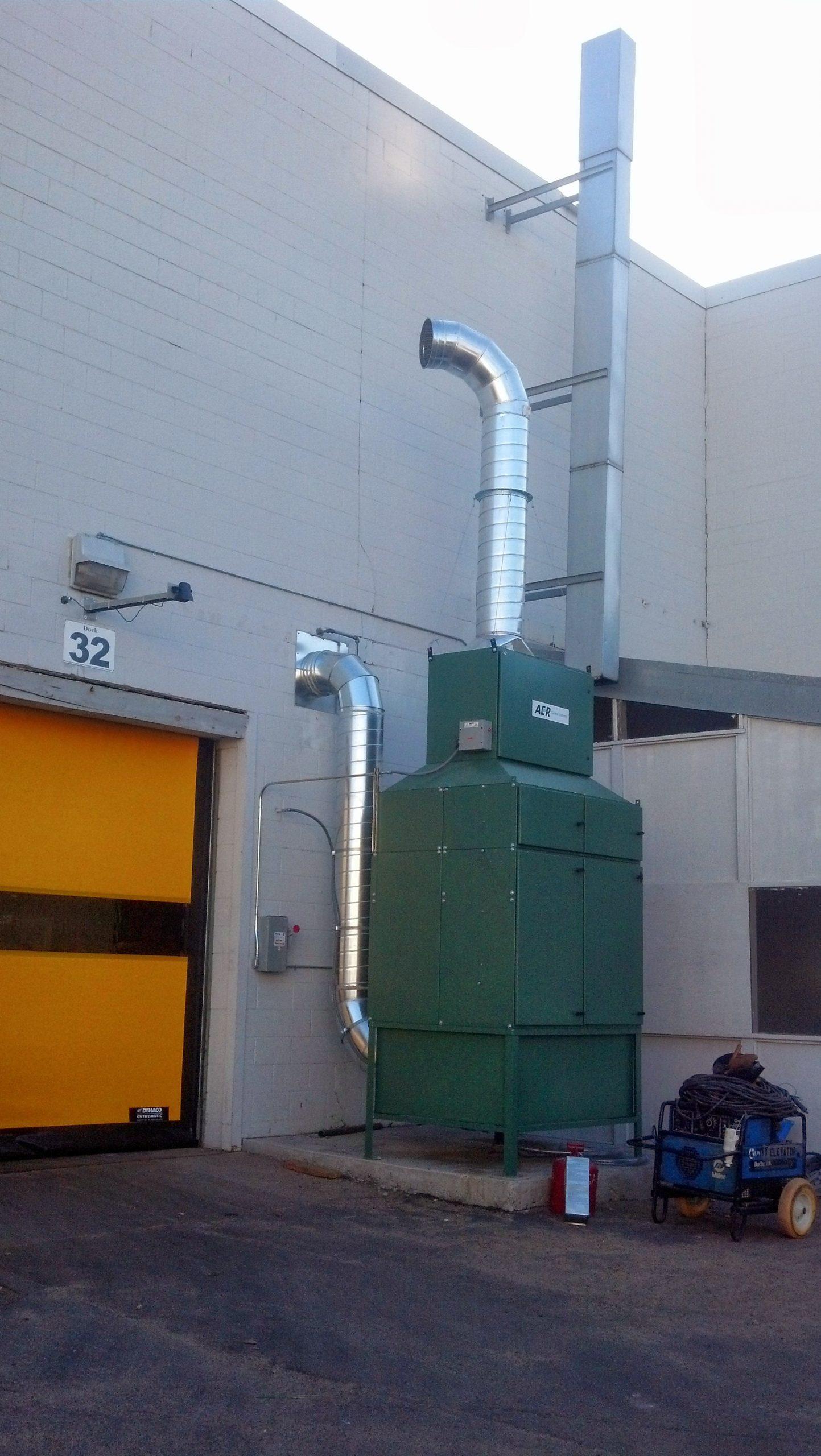 Benefits of Industrial Air Filtration Systems
for Mist Applications
The efficient control of mist offers numerous environmental and economic benefits. Manufacturing facilities should have expertly-engineered mist collectors on site to mitigate health and contamination risks, prolong equipment life, and maintain occupational safety.
AER Control Systems' line of industrial mist collectors is designed to efficiently control mist and smoke contaminants generated by a range of manufacturing and process applications. They can also capture, collect, and remove aerosols, fumes, gases, and sub-micron particles from any liquid and gas stream. Designed with space and weight saving benefits, every industrial plant can benefit from our energy-efficient mist collectors. Incorporating the system in a processing or manufacturing facility also yields the following benefits:
Various industrial processes, including food processing, brine desalination, paper and pulp production, chemical processing, and metal fabrication, take advantage of mist collectors to mitigate downstream corrosion and air pollution. We also set the standard for mist control by making our systems energy-efficient. Mist collectors can capture and remove both chemical and radiological contaminants to achieve the best results in mitigating environmental pollution.
Designed with Endurance in Mind
Our mist collecting systems are engineered to control moderate to heavy concentrations of wet contaminants to fit the demands of daily industrial operations. If maintained regularly, facilities can enjoy longer filter life, as well as lower costs of repair and upkeep. Our product features HEPA air filters of the highest quality, delivering enduring performance. With this, manufacturing facilities across industries can benefit from a safe and clean work environment.
Incorporating our mist collector system ensures that your facility remains OSHA compliant. Our collectors help to draw away contaminants from the operator's breathing zone and help bring emissions down to an acceptable level. By remaining compliant, you reduce costs which results in a more profitable facility.
AER Control Systems is one of the most trusted mist collector manufacturers and distributors in the country. For years, we have supplied public and private sectors with our innovative air filtration, mist removal, and other pollution control technologies. We can customize your system based on the demands and specifications of your operations. Request a quote today or give us a call to know more about our products and services.
First and foremost, make sure you are selecting a filtration unit that can efficiently and effectively filter mist particles away from the breathing zone. 

Workers should be wearing protective clothing such as gloves, eyewear, protective sleeves and trousers as needed.

Utilize respiratory equipment when/if needed.

Employees should be trained to properly operate units as well as on the potential risks associated with not following proper procedures and guidelines for workplace safety.
Short-Term Health Effects:
Asthma
Bronchitis
Nose, Eye, and Throat Irritation
Dizziness
Nausea
Prolonged Health Effects:
Nervous System Damage
Lung, Larynx or throat Irritation
Cancer
Ulcers
Tumors of respiratory organs